I've being using Adobe XD from the day it launched, and as far as wireframing and prototyping tool, it has adapted into my workflow perfectly, turning into my UX Design Swiss Army Knife.
Coming from OmniGraffle and having worked with Balsamiq for a time, I have to say that XD's interface and ease of use is really top notch. Adobe managed to contextually display the tools you need to work, depending on the task at hand, instead of filling the screen with toolbars or tabs overflowing with settings, as is OmniGraffle's case. Having a very clean interface, lets you focus on what's important without having to be every graphic design solution for every kind of designer (as is Adobe Photoshop or Illustrator).
It's a very streamlined app for UX Design, intentionally leaving out advanced graphic tools or filters so you can work them in other applications, like Photoshop, and then allowing you to import your assets, with a simple copy paste or by natively opening PSD or AI file, maintaining all layers and vectors intact.
This might turn off some people, who prefer to have all their tools and options inside one application, but the simplicity of the program keeps a very low barrier of entry for new users; and if you have worked with design programs in the past, you will learn the ropes incredibly fast.
There are two modes: Design and Prototype, each with it's own set of tools. The Design UI includes very simple vector editing tools, so you can create a mock-up right there on the program. Organised by artboards, you can layout an entire mobile or web app's flow from login to logout. In the Prototype mode, you can "stitch together" each artboard, injecting interactivity into your work with the added bonus of being able to include transitions like Fades or Slides between each screen.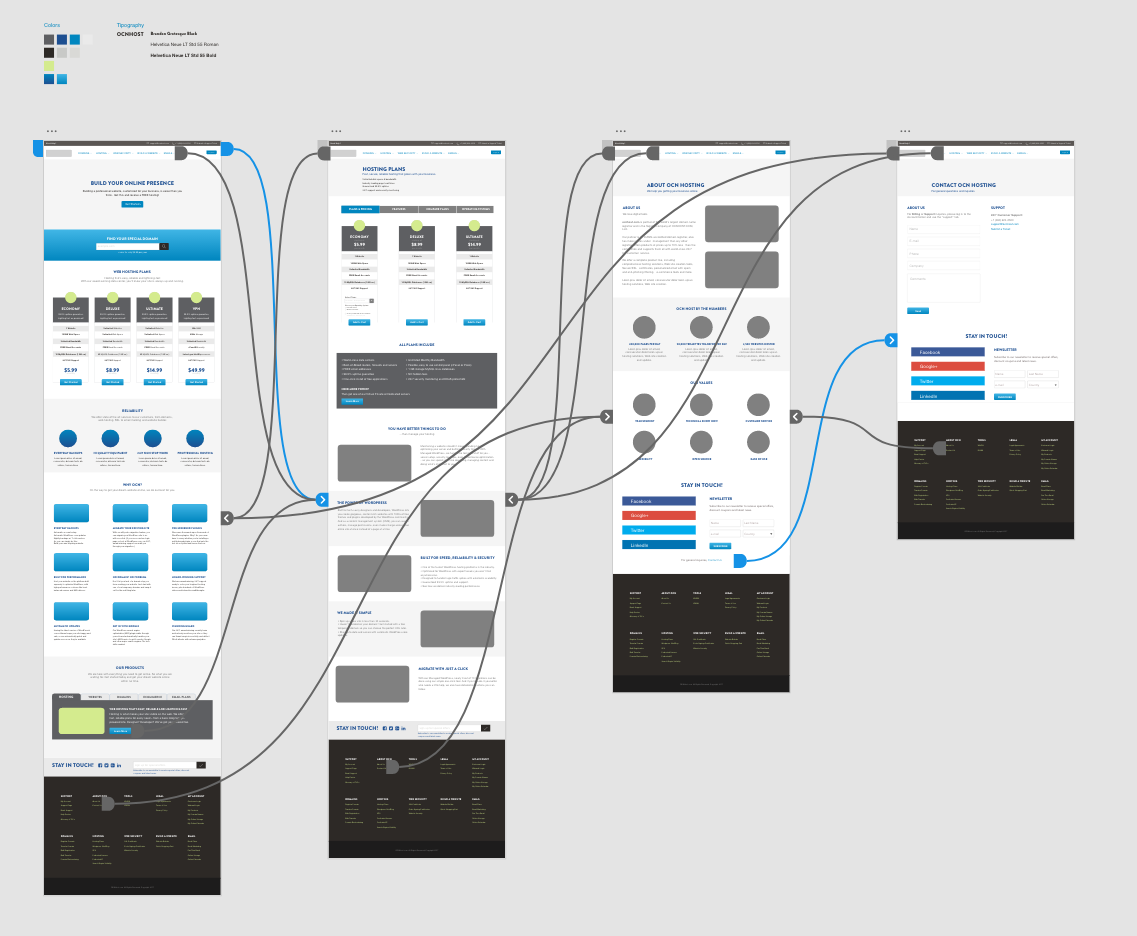 The Adobe XD team has been hard at work improving the application, in it's two year period, since it's launch in 2016. Incorporating User Experience into their Software Development process, they listen to their user's requests via user-voice and the most voted request get incorporated into the program, so each month, they have a new release with improved functionality and new tools.
One of it's more notable features is it's speed: it's incredible fast, even on old computers. I'm currently working on a 2011 MacBook Pro, where it zooms in and out and move between artboards with ease; generally feeling super "snappy".  We are currently working on a redesign of an online banking system, and wireframed 60+ screens and linked them all together inside XD without any problems or crashes.
Adobe XD is part of Adobe's Creative Cloud suite, so if you or your company is already subscribed, you can start using it right away. But the best part is that they are offering a free version of XD that includes all it's functionality, so you can create a free Adobe CC account on their website, and download the software to start working.
On the education side, Adobe is scheduling each month, live streams with guest designers to design projects using XD, showcasing it's features and answering questions from the chat.  These streams are really interesting, because instead of having one person talk about how great the app is, you get to see how each designer tackles a design challenge and take a closer look at their design process.
If you are a Visual or UX Designer, or if you're working on your own startup, ideating a new digital product, I highly recommend it; you will learn to use it right away and it will be an incredibly helpful tool for your projects.