2019 was a busy year, both personal and professionally. From getting engaged, to planning a wedding and juggling that with projects and deadlines, there wasn't much time to experiment with new things.  Having less time forced us to squeeze it as much as possible, but counter intuitively, we enjoyed it and had more fun working and playing with the tools used this year.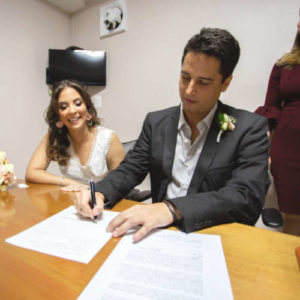 Training
I didn't invest any time in traditional training or classes this year, but learned a lot by doing and researching on my own. Without entering on many details, some of the tools I was able to play with this year are:
GIT (yeah, I know I'm late, but still, it's a great tool to be able to implement on your workflow)
Wacom Cintiq: this is a very recent addition, and I'm figuring out how to implement it into my UX or sketching workflow, but the feeling of drawing on the screen is amazing.
ClipStudio Paint: talking about Wacom, this app is really interesting for digital drawing and painting. It was developed in Japan targeted to the manga industry and a lot of resources for it, like brushes or tutorials are in Japanese.
Affinity Photo and Designer: bought both on the Black Friday sale and being playing with them a little. They are a great alternative to Adobe if you don't like to pay for a subscription.
Reading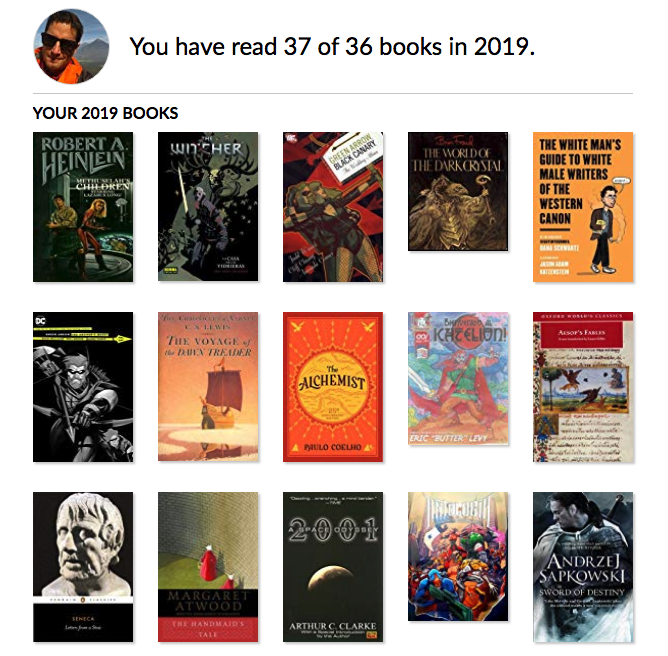 I know this isn't exactly UX or web related, but I enjoy reading so much and all the media and art we consume translates as inspiration for our day to day life and work, I might as well share some of the books I enjoyed the most:
Fiction Books
Seveneves by Neal Stephenson
The Peripheral by William Gibson
A Wizard of Earthsea by Ursula Leguin
2001: Space Odyssey by Arthur C. Clarke
The Witcher The Last Wish and Sword of Destiny by Andrzej Sapkowski
The Handmaid's Tale by Margaret Atwood
Non Fiction
Every Tool's a Hammer by Adam Savage
Letters of stoicism by Seneca
Started reading About Face by Alan Cooper
Writing
To be honest, after the first half of the year, we were so busy with such different type of projects, that updating the blog wasn't a top priority; I'm fixing that and hope to be able to invest a little more time next year on writing, but still, we managed to publish our 12 blog posts of the year:
How to install Craft 3 without Composer
Eric Miller, founder of UX Kits
Banco Aliado: Online Banking UX Design
Craft CMS: Switching from WordPress
Fundación Alberto Motta Redesign
Pandata Services: Craft CMS Redesign
… and this one you're reading…
Started working with Craft CMS
According to the World Wide Web Technology Survey, for 2018, 60% of all the websites built with CMS on the web are based on WordPresss. And then, we have this other figure:
"Roughly 90 percent of all the hacked content management systems (CMSs) Sucuri investigated and helped fix in 2018 were WordPress sites. In a distant second, third, and fourth came Magento (4.6 percent), Joomla (4.3 percent), and Drupal (3.7 percent), according to a report the company published yesterday."
I have been hearing about Craft CMS for some time now, and had the opportunity to try it out this year with a client's project, and I feel very satisfied with the results: it's definitely a change of paradigm on how you think about and approach content management, but once you get the fields/entries/twig combo, you are ready to go.
Portfolio
Even tough UX is design, our portfolios should focus more in presenting the process we took on each project, the methodology used and the project's outcomes.  At the end of each project, you will have a beautiful designed website or app, but a UX Designer portfolio shouldn't be a carousel of lovely layouts, instead, it should tell a story.
We have two places where we are slowly sharing some of our work, on Behance we share our stories in English and additionally, we have an inDesign document we share with our local clients, in Spanish.
Website Redesigns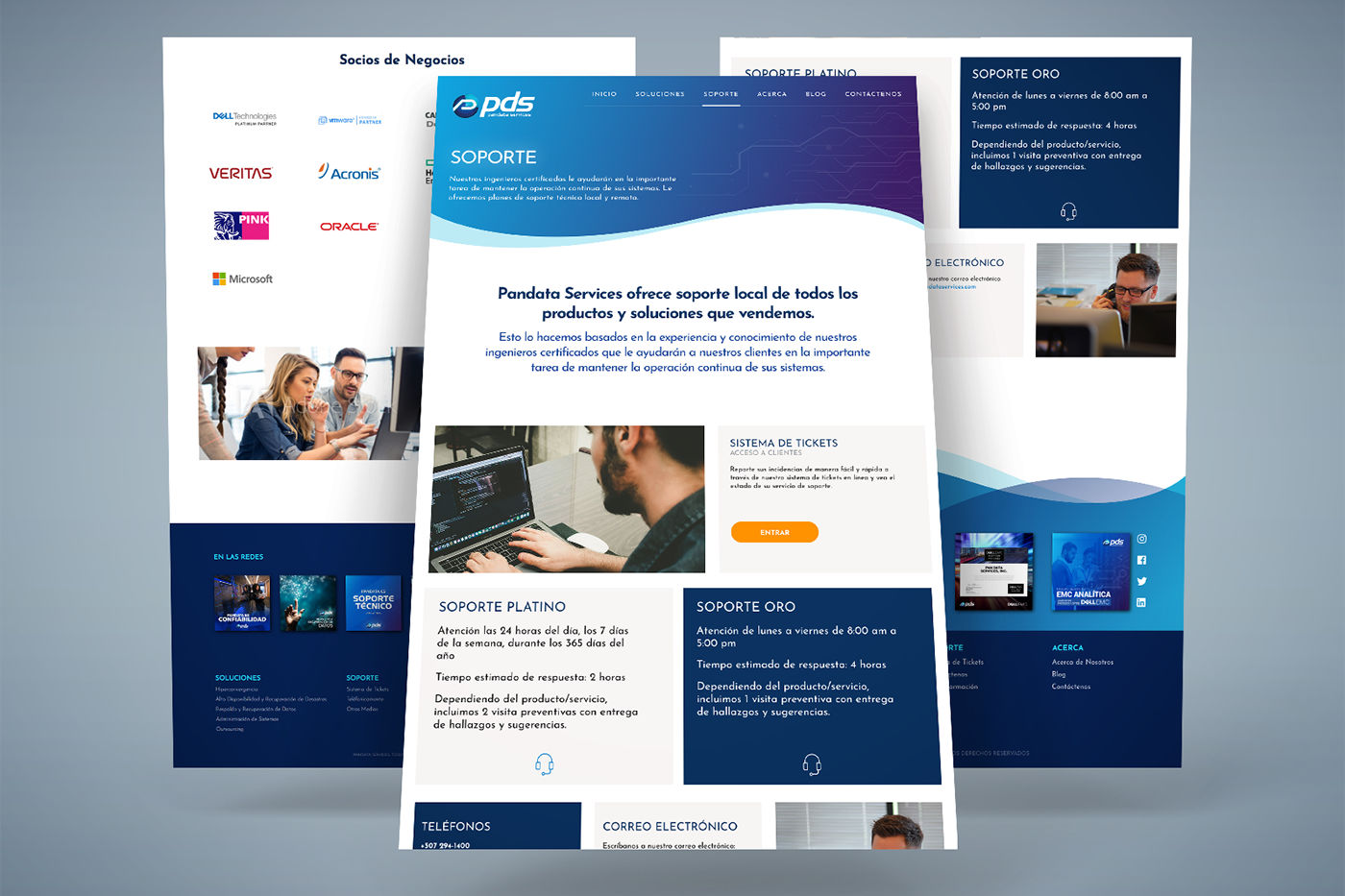 Fundación Alberto Motta on WordPress
This is an older project, but we shared the case this year: Banco Aliado Online Banking UX Design
Digital Marketing
Here at EPIPHY we are focused on UX Design and Website implementation; but some of our clients need help marketing their business and websites after we publish, so we have taken a small amount of digital marketing accounts.
Experiencing the amount of control and tracking that this media provides, from the advertiser point of view it's eye opening and scary at the same time.
One benefit of offering this service is applying UX design to build landing pages that get the clients more conversions and help the user understand better the product and ask for help or a quote easily.
Teaching
On that note, I was asked to teach a master's degree class in my University for business administration students. In this occasion, the subject was Marketing, not UX; but the experience was very positive and enlightening to me anyways, as I had to prepare study cases and scenarios for the students to execute in class and apply their knowledge, instead of preaching for 2 hours in front of a Powerpoint presentation. I love teaching and hope to be able to continue practicing it in the future.
2020
I'm very positive about next year. I'm planning to buy the A Book Apart collection on physical books and I'm also figuring out what technology should I invest time learning, either a Javascript Framework, or something else. I always be interesting in learning more about User Experience, but I also feel that, as in photography, art or drawing, you gain more knowledge in the field, with daily practice than in a classroom. Let's see what new challenges will bring the new year and how creatively we can take them on together.
Happy New Year.